As the leaves begin to turn, our Golden Fall collection is the perfect addition to your autumn wardrobe. In a rich color palette, you can choose between a color-coordinated textile strap or a chic golden-tone Milanese mesh band.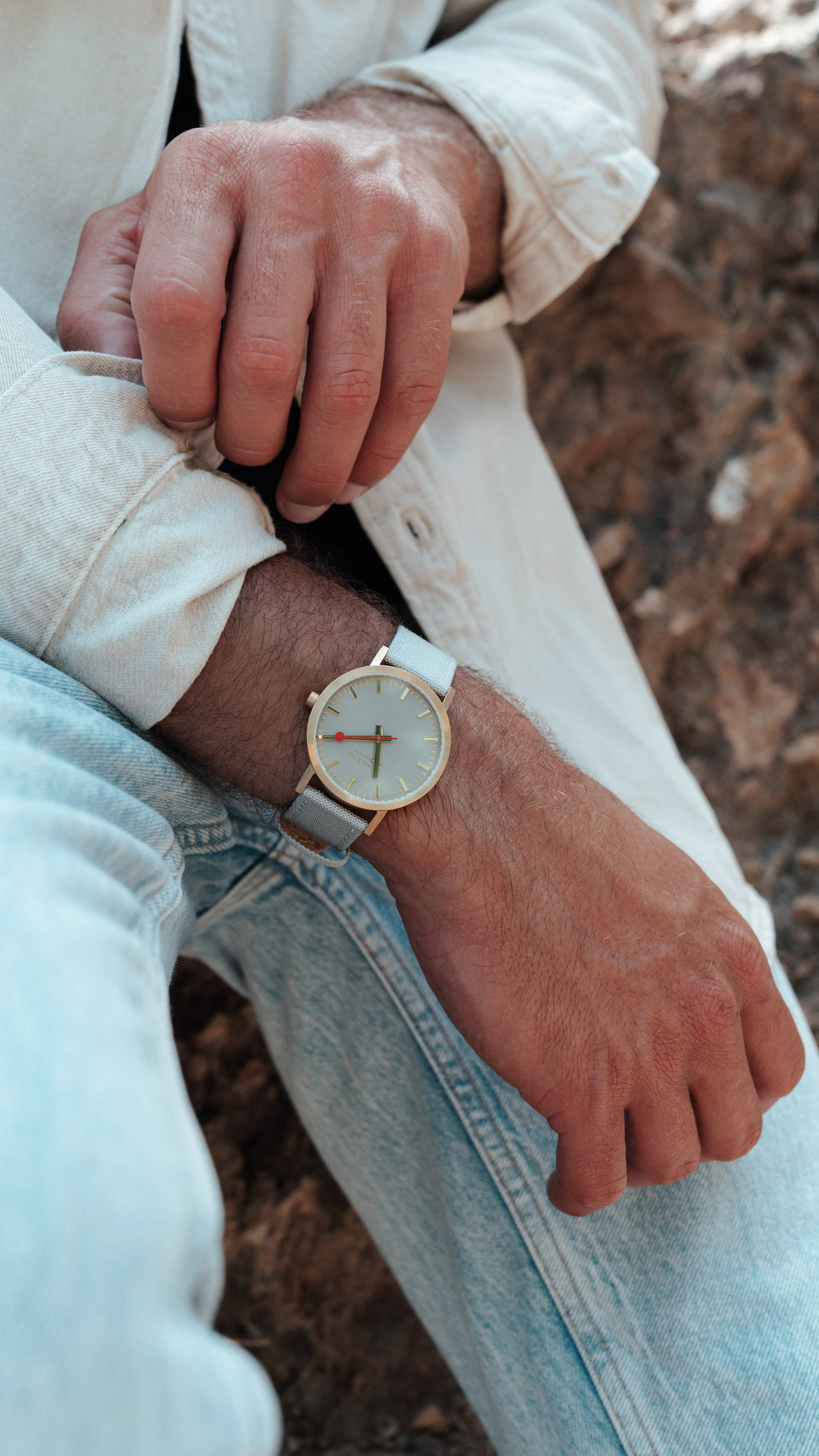 Ikonische Schweizer Uhren

Mondaine Uhren stehen für beste Schweizer Qualität und Design.
In Anlehnung an die grössten Ikonen der minimalistischen Schweizer Ästhetik, umfassen die Mondaine Uhren für Damen und Herren die berühmte Kollektion mit dem Design der Offiziellen Schweizerischen Bahnhofuhr.
DELIVERY IN 2-3 WORKING DAYS